It is school policy to bring the entire school on trips at least twice a year.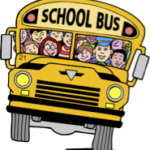 In past years these have been to ice-skating, the pictures, exhibitions, Airfield City Farm and Croke Park.
These venues are subject to change. Classes may also take individual school trips during the year.
We have reduced the number, and cost, of such trips in the past few years.